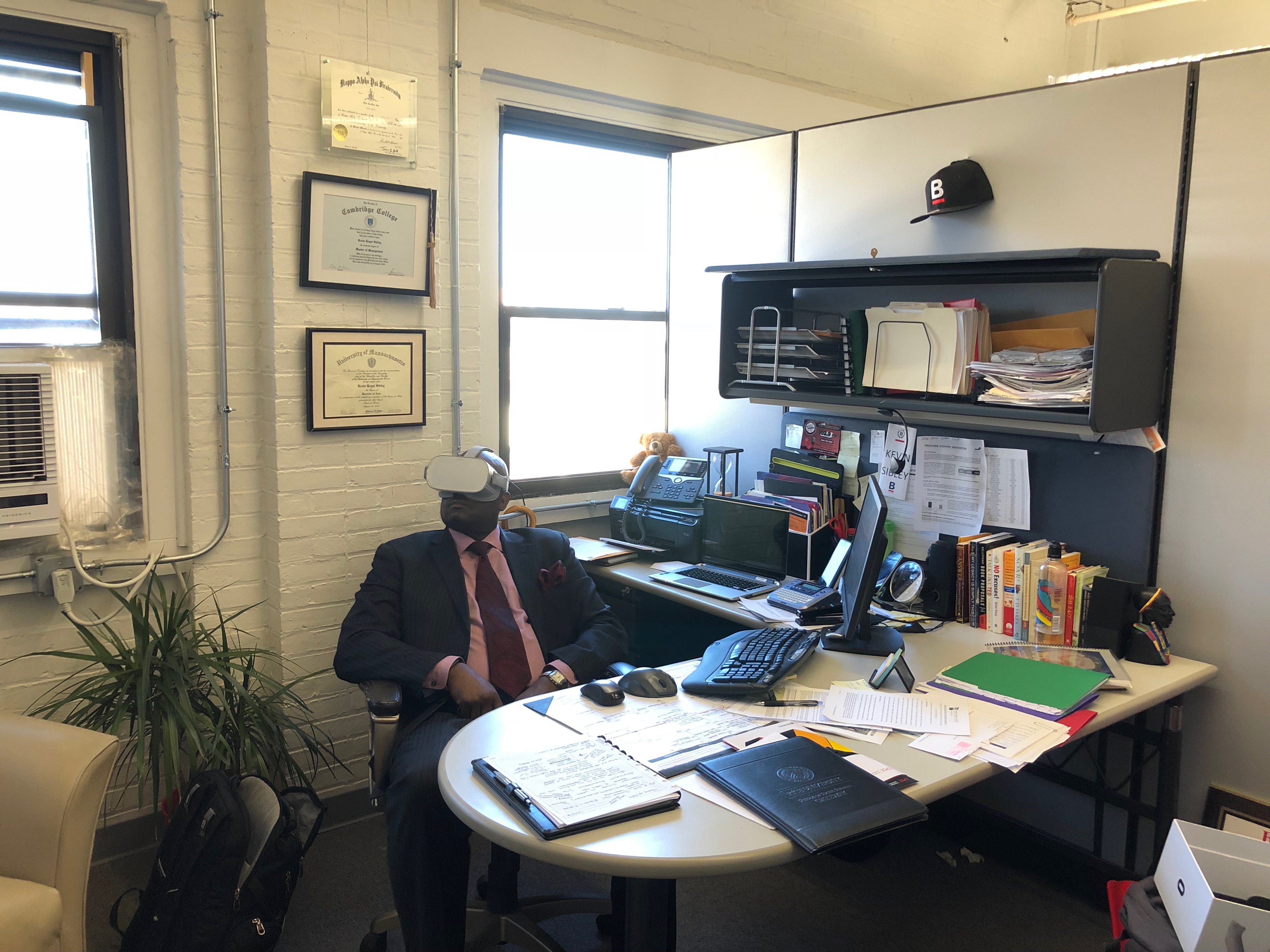 Covr (Collaborative Virtual Reality)
2018-19
Stereoscopic 3D-360° video.
Approx. 5 min each.
VR Cinematographer & Editor:
Barry Pousman
(production funded by Microsoft).
Design Facilitators:
Lauren Stott
&
Sofie Hodara
Organization Partners: MA Dept. of Correction; Office of Returning Citizens, City of Boston.
Advisor:
Eric Gordon
Research article about our
process and findings
.
Over a year, I led the co-creation of Covr, a reentry-preparation initiative combining peer-supported conversations and virtual reality co-designed with incarcerated women. Each video is a first-person story with voice-over, guiding the viewer through a challenging and realistic situation commonly faced by women when leaving prison. Major elements—including script, character design, and set design—were created with six women at South Middlesex Correctional Center (SMCC) in Framingham, MA, in a series of workshops.

Between workshops, artifacts were brought to an ecology of stakeholders outside of prison for feedback, including formerly incarcerated folks, recovery coaches, and human rights advocates around Boston. When possible, we worked with on-screen and voice actors who had lived experience of incarceration themselves or were coached by someone with lived experience.

What started as a request for training videos became an effort to facilitate storytelling across the borders created by prisons.

Thank you to my partners, especially the women I met in South Middlesex Correctional Center, who knew that we are all recovering from something. This project is in honor of our team member, Henny.
Stills