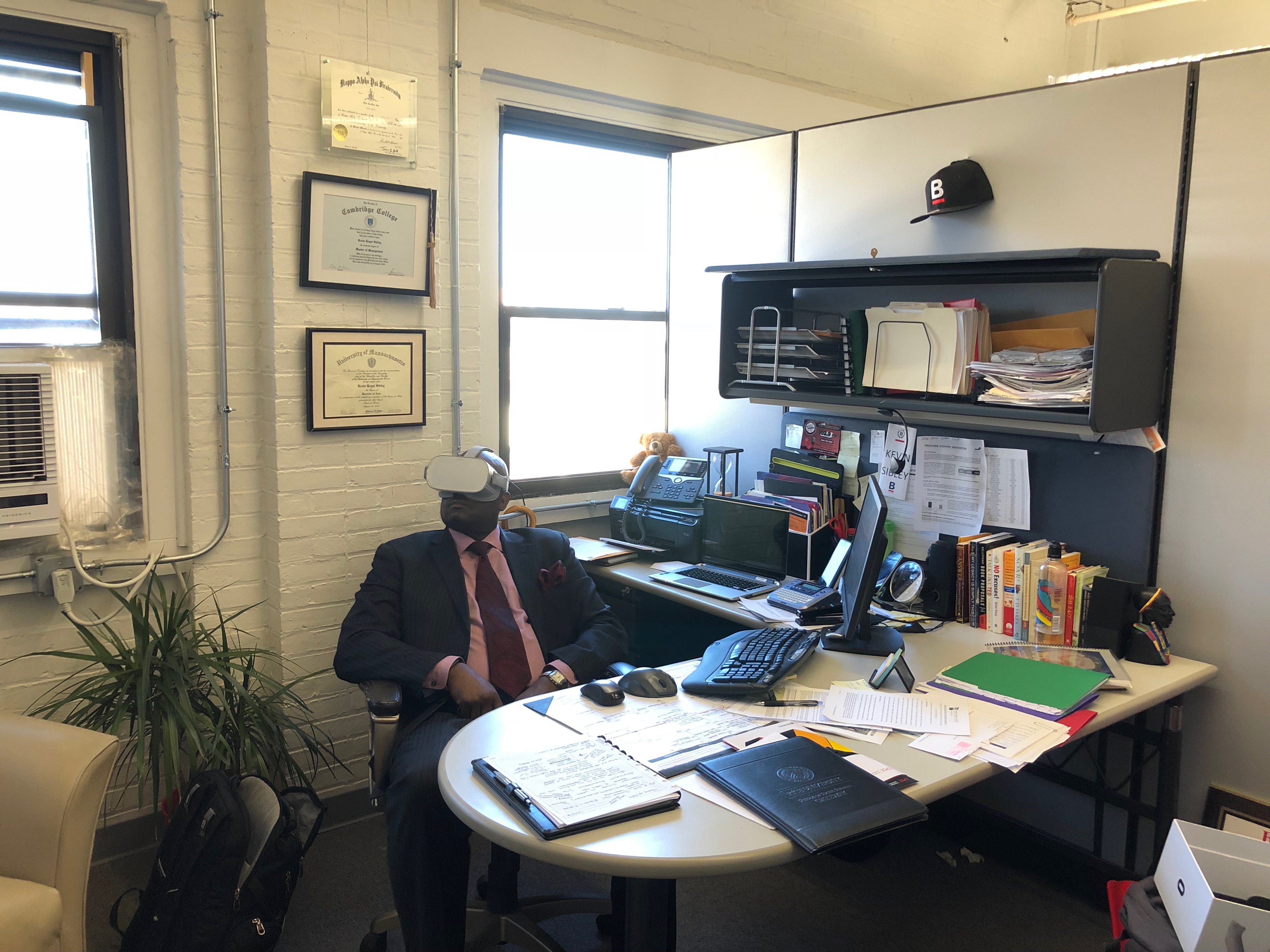 Covr (Collaborative Virtual Reality)
2018-19
Stereoscopic 3D-360° video.
Approx. 5 min each.
VR Cinematographer & Editor:
Barry Pousman
(production funded by Microsoft).
Design Facilitators:
Lauren Stott
&
Sofie Hodara
Organization Partners: MA Dept. of Correction; Office of Returning Citizens, City of Boston.
Advisor:
Eric Gordon
Research article about our
process and findings
.
Over a year, I facilitated the creation of Covr (Collaborative Virtual Reality), a reentry initiative for women that emphasized peer-supported conversations and immersive storytelling.

I worked with 6 women who were then incarcerated in a series of storytelling workshops to imagine, outline, write, and draw three first-person narratives for 360 video. Between workshops, I shared our narratives with reentry and recovery mentors around Boston to build on ideas and add details. In our 360 film shoot, we prioritized working with with on-screen and voice actors who have or were coached by someone with lived experiences of incarceration.

Each narrative tells a story about a challenging situation women sometimes find themselves in after leaving prison: 1) getting picked up by a friend who offers to buy you a drink when you are in recovery, 2) getting asked about your record when going for a job interview, 3) adjusting to different technologies while feeling crowded in public spaces.

I'm grateful to my partners, especially the women I met at and outside of South Middlesex Correctional Center, who knew that we are all recovering from something.
Stills